Veterinarians
Dr. Moussa

Veterinarian
---
Introducing Dr. Moussa, our beloved and dedicated veterinarian who has been passionately practicing since 1998. Beyond the walls of the clinic, Dr. Moussa is a man of many interests and hobbies. An adventurous spirit, he finds solace in the tranquility of fishing and enjoys the great outdoors. His green thumb and artistic flair shine through in his love for gardening and painting.
A true sports enthusiast, Dr. Moussa proudly supports the soccer team El Ahly and has a special place in his heart for the Lakers. His love for his family is unwavering, and he is a dedicated family man, earning him immense respect within the veterinary community.
Known for fostering amazing client relationships, Dr. Moussa's genuine care for animals is evident in every interaction. While he adores all the animals he cares for, there's a special bond with Vader. Dr. Moussa adds a touch of humor to the clinic with his lighthearted jokes, even if they aren't always the funniest.
Beyond being a skilled veterinarian, Dr. Moussa extends his warmth to the clinic staff, making everyone feel like family. His approachable and friendly demeanor creates a positive work environment, where dedication to the well-being of animals is coupled with a sense of camaraderie.
Dr. Moussa is not just a veterinarian; he's a compassionate individual who brings joy and a family atmosphere to the clinic. Whether he's caring for animals, sharing a joke, or cheering for his favorite sports teams, Dr. Moussa's presence enriches both the clinic and the lives of those he touches.
Staff
Caroline

Manager

Introducing Caroline, our dedicated manager at Alta Loma Animal Hospital. Her journey with us began in 2007, where she seamlessly transitioned between reception and technical roles for six years. After taking a break to complete her schooling, Caroline returned to the team upon hearing of an opportunity.
While back as a receptionist, Caroline's commitment and expertise shone through, leading her to the role of manager. Her focus on operational excellence and team growth is evident in the positive atmosphere at Alta Loma Animal Hospital.
Caroline dedication to the well-being of animals and her invaluable contributions to our team make her an integral part of the Alta Loma family. We're proud to have Caroline as our manager, ensuring that your pets receive the exceptional care they deserve.
Catherine

Receptionist
Meet Cat, our dedicated Veterinary Receptionist with an impressive four-year tenure. Before joining our team, Cat was a cherished long-time client, giving her a unique perspective on the needs and concerns of pet owners. Beyond the reception desk, Cat is a devoted mother to two teenagers, as well as a loving caretaker to dogs, cats, and even a chinchilla.
Her passion for animals extends beyond the workplace—Cat actively contributes to the welfare of pets through her involvement in the pet rescue group, Angels for Animals. She firmly believes that pets deserve to be treated like family, a sentiment that guides her both at home and in her professional endeavors.
Cat is a strong advocate for the health and happiness of pets, promoting the importance of spaying and neutering to not only benefit individual pets but also to contribute to controlling pet overpopulation. Her commitment to responsible pet ownership shines through in her advocacy efforts.
As a Veterinary Receptionist, Cat finds fulfillment in assisting pet parents by providing valuable resources, sharing information, and fostering relationships that extend beyond transactions. She takes pride in creating lasting connections with clients, making a positive impact on the lives of both pets and their owners. Join us in celebrating Cat's passion for animals and her invaluable contributions to our team.
Vanessa

Receptionist
Meet Vanessa, a valued member of our team with a unique journey back to the veterinary field. With prior experience at an animal hospital, Vanessa answered a calling two years ago to return to her passion for veterinary care. Since joining our team, she has embraced various roles and currently serves as a Veterinary Technician for our patient rooms.
Vanessa's dedication to her work started at the front desk as one of our receptionists, showcasing her commitment to serving our clients and their beloved pets. Transitioning to the role of Pharmacy Technician, she demonstrated her versatility and skill. Now, as a Veterinary Technician, Vanessa continues to bring her expertise to the forefront, ensuring the well-being of our patients during their time in our care.
Beyond the hospital walls, Vanessa finds joy in spending time with her children. Her love extends to her pets, and she actively engages in her community through church involvement. Vanessa's commitment to continuous learning is evident in her university studies in ministry, showcasing her well-rounded and multi-faceted approach to life.
We are fortunate to have Vanessa as part of our team, bringing her passion, dedication, and diverse skills to the forefront of veterinary care. Join us in celebrating Vanessa's journey and her ongoing commitment to serving both our clients and their cherished animal companions.
Desiree

Receptionist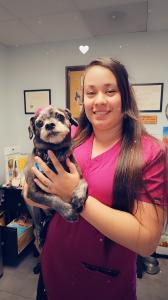 Meet Desiree, a dedicated member of our team, serving as a Veterinary Receptionist for over a year. Prior to joining us, she accumulated valuable experience at the Mary S. Roberts Pet Adoption Center in Riverside, where she worked passionately with cats and dogs, gaining both knowledge and hands-on expertise.
Desiree's role as a Veterinary Receptionist aligns perfectly with her love for providing helpful information to Pet Parents striving to enhance the well-being of their pets. Her warm and informative approach contributes to a positive experience for both clients and their furry companions.
Beyond the clinic, Desiree wears the hats of a devoted mother to two children and a loving dog mom to two chihuahuas. Her enthusiasm extends to sports, with a special place in her heart for the Dallas Cowboys. Alongside her passion for sports, Desiree enjoys the art of baking and generously shares her sweet treats with coworkers, adding a touch of sweetness to the office environment.
Desiree's multifaceted interests, coupled with her compassionate approach to client care, make her a valuable asset to our team. Join us in celebrating Desiree's dedication, knowledge, and the positive energy she brings to our clinic every day.
Kyro

Receptionist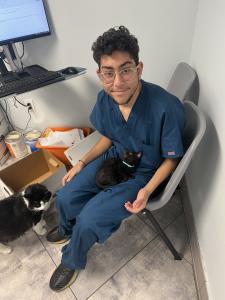 ---
Introducing Kyro, a recent high school graduate embarking on an exciting new chapter as he ventures into college. With a genuine love for animals, Kyro is not only an enthusiastic learner but also an exceptional people person, always ready to lend a helping hand.
As he steps into the world of higher education, Kyro's passion for animals is sure to shine through. His eagerness to learn and contribute is a testament to his dedication to both personal and academic growth. Beyond his academic pursuits, Kyro's true zest for life is reflected in his love for food. An avid food enthusiast, he finds joy in exploring diverse culinary experiences and savoring the flavors that life has to offer.
Kyro's journey is marked by his willingness to embrace new challenges and his innate ability to connect with others. His genuine passion for animals, combined with his friendly and approachable nature, makes him a standout individual ready to make a positive impact on both his college community and the world beyond. As Kyro embarks on this exciting new adventure, we anticipate great things from this driven and compassionate young individual.
Celina

Room Tech
Meet Celina, a dedicated professional with three years of experience in the veterinary field. Specializing in emergency critical care and fear-free training, Celina is committed to providing top-notch care to every patient. Currently attending Mt. San Antonio College, she is pursuing her passion by studying veterinary technology.
In her role, Celina approaches each patient and client with patience and the utmost care, ensuring attention to detail in every aspect of her work. Her dedication to the well-being of animals and her ongoing education at Mt. San Antonio College reflect her commitment to excellence in the veterinary field.
Celina's specialized skills, compassionate approach, and commitment to continuous learning make her an invaluable asset to the veterinary community. Whether handling emergencies, providing critical care, or implementing fear-free training, Celina's focus on patient and client well-being shines through in every interaction.
Joanne

Head Veterinary Technician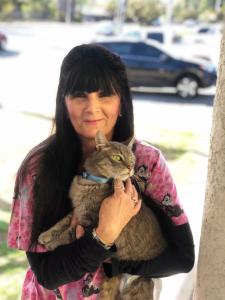 Meet Joanne, our esteemed Head Veterinary Technician at Alta Loma Animal Hospital, where she has dedicated an impressive 32 years of her professional journey. An avid animal lover, Joanne has created a home that has welcomed a variety of furry, feathery, and scaly friends over the years, including dogs, cats, birds, bunnies, tortoises, and even a raccoon. Currently, she shares her space with five cherished cats.
Joanne's life has been devoted to the love and care of animals, a commitment that transcends her role as a Head Veterinary Technician. Every day at Alta Loma Animal Hospital is a new adventure, and Joanne eagerly looks forward to meeting and caring for the pets that come through our doors.
With a wealth of experience and a genuine passion for animals, Joanne ensures that each pet receives the attention and care they need. Her dedication to the well-being of animals goes beyond a profession; it's a heartfelt commitment that has shaped her remarkable tenure at our hospital.
If you entrust your pets to Alta Loma Animal Hospital, rest assured that they are in the caring and capable hands of Joanne and our dedicated team, where the love for animals is at the heart of everything we do.
Lalo

Technician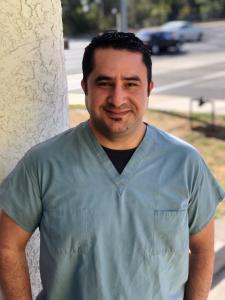 Meet Lalo, our seasoned Veterinary Technician with an impressive six-year tenure at our practice. Boasting over two decades of experience in the Animal Medical Field, Lalo's expertise has been cultivated through various roles, including three years at Jeronimo Pet Clinic in Mission Viejo and seven years at Avineda Animal Hospital in San Clemente.
Beyond his professional accomplishments, Lalo is a devoted father to three children. His passion for helping animals extends far beyond the clinic walls. On his days off, you'll likely find him rescuing animals such as kittens and stray dogs, actively promoting the importance of Spaying and Neutering, performing emergency pet grooming, and tirelessly working to find forever homes for homeless pets.
Lalo's commitment to animal welfare is not just a job; it's a way of life. An avid soccer fan, with Cruz Azul as his favorite team, he brings a unique touch of celebration to the office when his team wins—sharing the joy with everyone through the delightful gesture of bringing doughnuts for the entire team.
His years of experience and unwavering dedication make Lalo an invaluable asset to our practice. Join us in celebrating Lalo's passion for animals and his significant contributions to the well-being of pets both within and outside the clinic.
Paul

Technician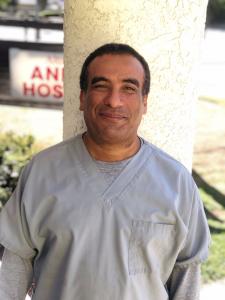 Introducing Paul, our seasoned Veterinary Technician, who has been an invaluable member of our team for an impressive decade. With almost thirty years of extensive experience in the animal health care field, Paul's dedication and expertise shine through in every aspect of his work.
Before joining our clinic, Paul spent twelve years at Huntington Pet and Bird Hospital, honing his skills and deepening his commitment to animal care. Even on his days off from our clinic, Paul continues to make a difference at West Valley Pet Clinic in Woodland Hills, specializing in the care of exotic pets—a testament to his passion for diverse aspects of veterinary medicine.
Beyond his professional accomplishments, Paul is a proud father of three children and shares his home with a delightful Chihuahua mix named Bubbles. An avid sports fan, he proudly cheers for the Dallas Cowboys, showcasing his enthusiasm beyond the veterinary world.
Clients adore Paul for his hard work, and he has become a favorite among them. His unique ability to bring calm and tranquility to even the most nervous pets sets him apart. Paul finds fulfillment in helping animals and cherishes the gratitude he receives from our clients—a true testament to his compassionate and dedicated approach to veterinary care.
Paul is not just an asset to our team; he is a cornerstone, embodying the values of expertise, empathy, and unwavering commitment to the well-being of animals. Join us in acknowledging Paul's remarkable contributions to our clinic and his profound impact on the lives of pets and their owners.
Monica

Technician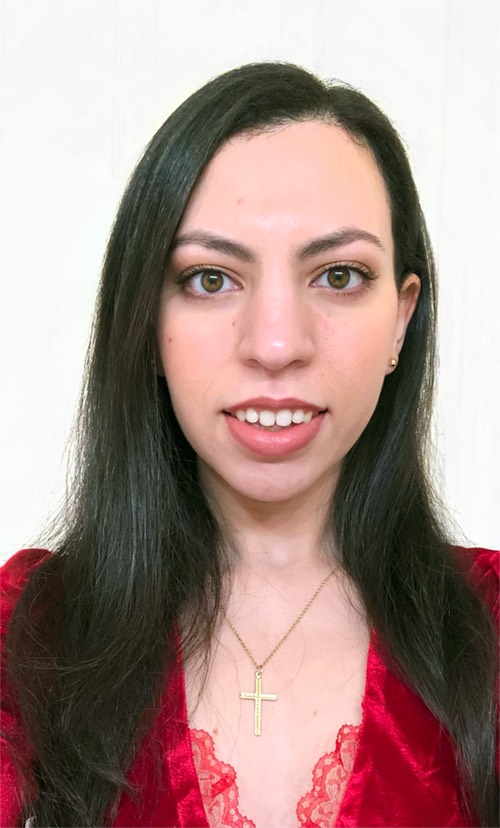 Meet Monica, a valued member of our team at Alta Loma Animal Hospital, serving as a dedicated veterinary technician. Armed with a Bachelor of Science in Biology from the University of California, Riverside, Monica's journey with us began as a volunteer and shadow under the guidance of Dr. Moussa. Over the years, she has transitioned into a vital role as a veterinary technician, contributing her skills and compassion to the well-being of our furry friends.
Monica's responsibilities as a veterinary technician are diverse and crucial. From assisting the veterinarian during exams to preparing and monitoring patients throughout the surgical process, conducting dentals, collecting and testing lab samples, taking x-rays, administering medications and injections, she is committed to ensuring comprehensive care for every patient. Beyond the technical duties, Monica emphasizes the importance of providing abundant love to each pet from the moment they enter the clinic until they leave.
Passionate about delivering the best possible treatment, Monica strives to contribute to the longevity, health, and happiness of your pets. Her favorite aspect of the job is witnessing success stories firsthand and reuniting happy pets with their loving owners. For Monica, working in this field is not just a job; it's a blessing. She finds fulfillment in the unique opportunity to make a positive impact on the lives of animals and their owners.
Monica eagerly looks forward to meeting you and your pets, continuing her mission of providing exceptional care and creating more success stories within our community.
Amy

Technician
Amy Garcia is a dedicated Veterinary Technician with a rich background spanning four years in the field. Her journey commenced at Adobe Animal Hospital, where she honed her skills for two years before transitioning to Alta Loma Animal Hospital, where she has continued to make significant contributions for the past two years.
Amy specializes as a phlebotomist, x-ray tech, and surgical tech, bringing a comprehensive approach to her role in patient care. Her passion for animals has deep roots, stemming from extensive volunteering at shelters before embarking on her career as a vet tech. This foundational experience instilled in her the understanding that animals, although voiceless, deserve exceptional care.
In the unpredictable landscape of her daily work, Amy prioritizes the well-being of the many sick dogs and cats that come through the clinic doors. Whether administering prescribed treatments or providing vigilant care during surgeries and anesthesia, she ensures each patient receives the attention they need.
Amy finds immense satisfaction in the success stories that unfold in the clinic. One particularly memorable case involved a patient with a swollen, painful leg. Swift diagnostics revealed Osteosarcoma, and timely intervention, including leg amputation, resulted in the patient now leading a happy, cancer-free life on three legs.
Beyond her professional endeavors, Amy shares her home with two adopted cats, Toby and Chanel, and recently welcomed a bull terrier mix puppy named Darla into her family. She draws inspiration from the quote, "An animal's eyes have the power to speak a great language," emphasizing the profound connection and unspoken communication shared with our beloved animal companions.
Anna

Technician
Introducing Anna, a dedicated individual who has immersed herself in the animal health care field for nearly 30 days. Despite her relatively short time in the industry, Anna brings a passion for pet well-being and a commitment to educating pet owners.
As an integral part of Alta Loma Animal Hospital, Anna's favorite aspect of her role is teaching clients about prevention medicine for their pets' health. Her enthusiasm for imparting valuable knowledge underscores her dedication to fostering a proactive approach to pet care.
Anna's fresh perspective and eagerness to make a positive impact in the lives of animals align seamlessly with the clinic's commitment to comprehensive pet health. As she continues to contribute her expertise, Anna's role in educating clients becomes a vital component in ensuring the well-being and longevity of the beloved pets entrusted to Alta Loma Animal Hospital.
Bailey

Kennel Attendant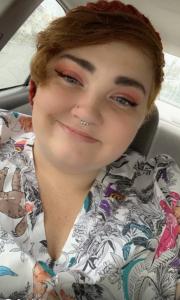 Meet Bailey, a passionate 23-year-old who exudes enthusiasm for all things canine. Her love for dogs has been a guiding force in her decision to pursue a career in veterinary technology. Bailey has dedicated five years to working with farm animals, gaining valuable experience in the care and management of a diverse range of creatures.
Embarking on a new chapter, Bailey has landed her first job in a veterinary clinic, and she couldn't be more excited about this incredible opportunity to learn hands-on. Her eagerness to expand her knowledge and contribute to the well-being of animals aligns perfectly with her aspirations to attend school for vet tech.
Bailey's journey reflects a blend of genuine passion, practical experience with farm animals, and a determination to make a difference in the lives of pets. Join us in welcoming Bailey to the veterinary clinic, where her love for dogs and dedication to learning will undoubtedly make a positive impact on the team and the animals she cares for.
Liz

Head Groomer
Meet Liz, our accomplished Grooming Manager at Alta Loma Animal Hospital, bringing nearly two decades of grooming experience to our team. For the past decade, Liz has led our grooming department with skill and dedication.
Certified as a Pet Stylist through Petsmart's Grooming Academy, Liz's grooming journey began with three years at Petsmart and five years at Petco, where she served as a Grooming Manager. Her preference for a veterinary setting stems from her commitment to helping pets that may face challenges in other grooming salons.
Liz's expertise extends to various specialized areas, including grooming senior dogs, those with anxiety, pets with medical conditions, and those requiring sedation. She is adept at cat grooming and even adds a creative touch with hair dye for both dogs and cats.
Outside of work, Liz is a devoted mom to dogs, cats, and a parrot. Her commitment to animal welfare goes beyond her professional role, as she volunteers for Dachshunds and Friends Rescue. A proud vegan for nearly a decade, Liz is passionate about treating all species of animals with respect, care, and compassion.
What sets Liz apart is her genuine concern for the well-being of every pet. She finds great satisfaction in helping pets feel their best, making her role more than just a job—it's a fulfilling mission. Join us in celebrating Liz's wealth of experience, compassionate approach, and unwavering dedication to the happiness and health of our furry friends.
Ilene

Groomer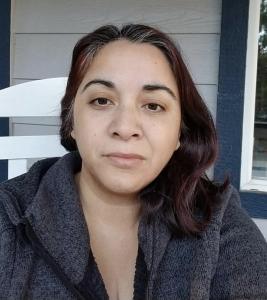 Introducing Ilene, our skilled Pet Groomer, who has been perfecting her craft with us for the past five years. With nearly two decades of experience in pet grooming, Ilene's dedication to making dogs look and feel great shines through in every grooming session.
Prior to joining our team, Ilene honed her grooming expertise at Baseline Animal Hospital, adding valuable experience to her already impressive repertoire. Her passion for grooming goes beyond a profession; it's a genuine love for animals that motivates her.
Outside of the grooming salon, Ilene is a devoted wife and mother to three children. At home, she plays the role of a caring pet mom to a diverse furry and feathery family, including four dogs, two cats, three rabbits, and five chickens. Ilene's love for animals extends beyond the grooming table, creating a warm and inviting atmosphere for your fur babies.
Ilene can't wait to meet and pamper your pets, providing them with the care and attention they deserve. Join us in celebrating Ilene's extensive experience, passion for animals, and her commitment to making every grooming session a positive and enjoyable experience for your beloved companions.
Lizette

Groomer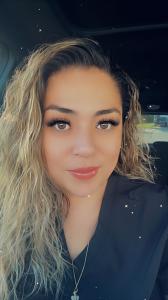 Meet Lizette, a dedicated individual with a wealth of experience in grooming and vet tech for the past 18 years. As a mother of three children ranging from 4 to 16 years old, Lizette's nurturing spirit extends beyond her human family to her delightful Schnoodle, Newfy mix, Standard poodle, and long-haired black cat.
Specializing in grooming every breed of dogs and cats, Lizette has been an integral part of the grooming community in the Rancho Cucamonga area for many years. Her commitment to animals is evident in her patience, particularly with senior and difficult dogs. Regardless of temperament, Lizette ensures that every pet leaves the grooming session smelling good and feeling irresistibly soft.
With expertise in grooming sedation pets, Lizette provides a stress-free experience for those requiring a gentler touch. Her love for the job shines through as she strives to make every four-legged parent happy with the grooming services their beloved pets receive. Lizette's dedication and skill make her a valuable asset to the Rancho Cucamonga grooming community, ensuring pets not only look great but also enjoy a positive and comfortable grooming experience.